Can you see the person in the mirror,
and love who that person is?
I have found the greatest love of all, which is self love. When we can love ourselves we are open to give and receive love.

I was Born in Montreal, Canada and lived most of my life there. My husband is an American and I have re-located to Pennsylvania to be with him. I am now a citizen of The United States.

I enjoy golf, writing, reading, taking long walks with my dog and visiting new places when on vacation.
What I write is written from true life experiences but a few are created from my imagination. Writing, what feelings harbor in my soul, gives me enjoyment. I have been writing since I was very young.
I write Novels, Poetry, Press Articles and Releases, and Song Lyrics. I hope to continue to write for as long as it gives me pleasure. Daveda Gruber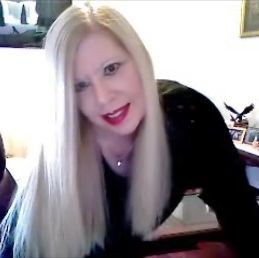 Please Enjoy Your Stay!
It is great to have you visit, that is why this site was created so that I could have you and all my friends old and new, even those yet to be made drop in to visit.
I hope that you will read all my pages and that you enjoy what you see; my books, my poetry site and my new publishing venture that I am so proud of!
To read another page just scroll back up to top of this page and choose whatever pleases you!
On the left, there are links to my other websites. Please come by for a visit!
READ SOME OF MY ARTICLES FROM
THE TRUMP TIMES
HERE:
http://www.thetrumptimes.com/author/daveda/
Read some of my magazine articles here:
http://ezinearticles.com/?expert_bio=Daveda_Gruber
Press Releases Here:
http://pressexposure.com/PR/Publishing_with_Passion.html
Here:
http://pressexposure.com/PR/Poetry_with_Passion.html
and Here:
http://PressExposure.com/PR/Passion_for_Publishing.html
Poetry with Passion
AWARDS