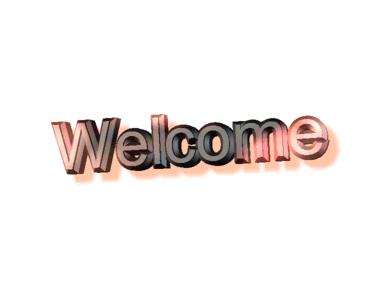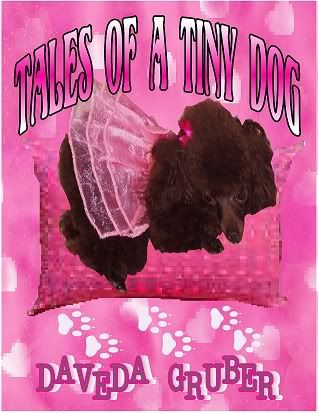 This book is in FULL INTERIOR COLOR and has pictures of people and dogs that are a part of a tiny dog's enchanting life. Give the child in your life a real treat. She is a chocolate teacup poodle that weighs four pounds, full grown; a small but mighty pup that will win many a heart! Let them read and see the tales of a tiny dog named Lady Godiva. You may want to read with them; this story is captivating!
Publishing with Passion
http://www.lulu.com/product/paperback/tales-of-a-tiny-dog/10641100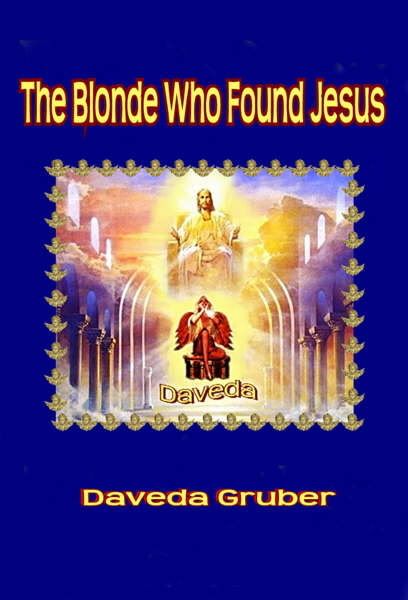 Having had her fair share of grief and difficult experiences she still comes through with a zest for living! Daveda proudly explains that finding Jesus has kept her happy and lets her live a life filled with forgiveness and love for mankind. Step inside Daveda's "Blonde World" and join her as she graciously shares her love of Jesus in a way you have never experienced before.
Printed: 115 pages, 6" x 9", perfect binding, cream interior paper (60# weight), black and white interior ink, white exterior paper (100# weight), full-color exterior ink
Published by: P.F.P. Publishers
Click here to purchase
http://www.lulu.com/content/2598903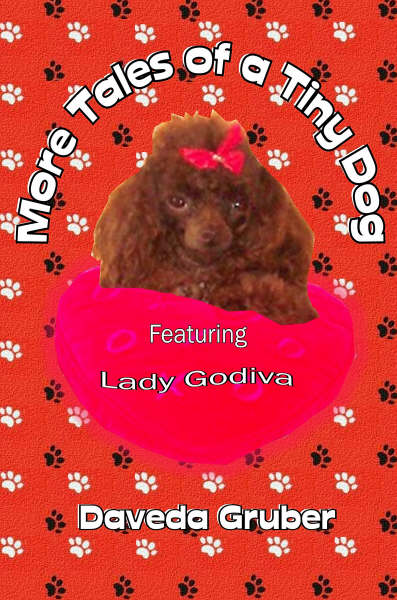 Open a world as seen through the eyes of a tiny dog. Lady Godiva, a four pound chocolate colored teacup poodle, will delight children of all ages. Older children will be enticed to read this enchanting story. Little ones will be thrilled to have this charming book of adventures, holidays, friends and much more! Give the child or children in your life the enchantment that only a book can bring while reading teaches. Let Lady Godiva bring love to children everywhere!
http://www.lulu.com/product/paperback/more-tales-of-a-tiny-dog/4484315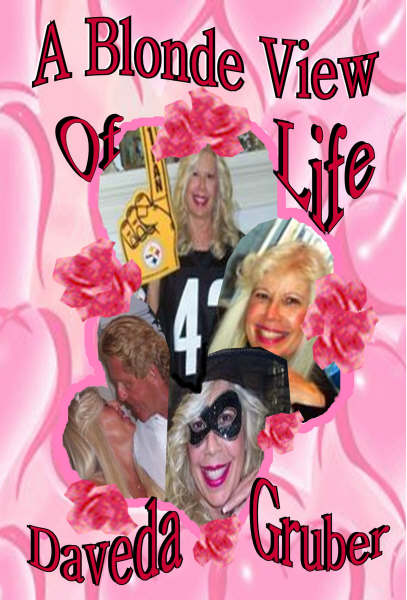 Daveda wanted to write a book that showed the happy and even hysterical ways she sees the world. Just as her previous books have told about her life, this one is no exception. She includes putting herself into inanimate objects in such a way that describes how the things around her may view life. "A Blonde View of Life" is a book about the light hearted way Daveda chooses to let the world affect her. This book will have you laughing and enjoying a Blonde perspective of life. Come enter a world that you will not soon forget. Daveda Gruber will take you on an incredible journey. Hang on to your chair, uncontrollable laughter may cause you to fall out of your seat!
http://www.lulu.com/product/paperback/a-blonde-view-of-life/3124990