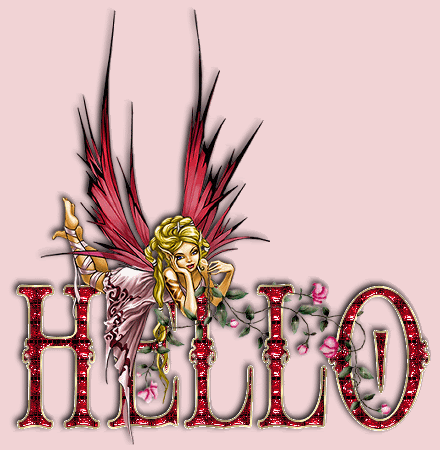 Newly Released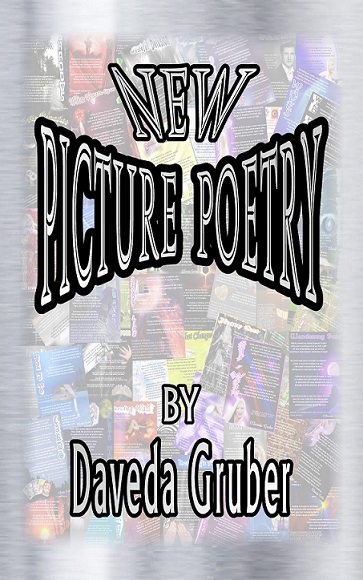 COLOR VERSION ISBN: 978-1-312-62310-1


B&W VERSION ISBN: 978-1-312-53771-2
COVER BY: Daveda Gruber
In this her seventeenth book, a different kind of poetry book is what you will find here. All of the poetry is done on photography and graphic art designs. The author is a poetic genius who has written from the innermost depths of her soul. You may cry, laugh and feel emotions that will give you the opportunity to get to know her just a little better than from her previous books. Daveda created the first 'Picture Poetry' book a few years ago and now has decided it is the time to release this, her latest book. Take the time to read about the author as she reveals her thoughts about where she came from and her views on America. You will then be able to understand her poetry a little bit better but you will not fall asleep reading this poetry book. Every poem has a purpose because it is a part of the author and her hopes and fears. A full glossary of poetic styles/forms that are used is included in the book. Enjoy the journey as you turn the pages of this 'New Picture Poetry'.
Color Version Click Here:


http://www.lulu.com/shop/daveda-gruber/new-picture-poetry/paperback/product-21865023.html



B&W Version Click Here:
ISBN Hard Cover (Color Version): 9781300165286

ISBN Soft Cover( B&W Version): 9781300164173

Cover By Graphic Art Designer: Daveda Gruber

The most anticipated poetry book to come from Daveda Gruber is finally here. Having taken years of graphic art designs and poetry writing, it is here for your total enjoyment. Discover "Picture Poetry," as this brilliant woman has named it, come to life. It is available in Hard Cover that is presented in Full Interior Color. There is also a black and white version available in a Soft Cover version. Daveda introduces three incredible romantic poems, which are co-written with one of her poet peers by the name of Stefan Borenstein. The poetry is written to perfection with Free Flow verse as well as beautiful poetic forms; many of the poetic styles have been created by the author herself. Discover the variety of imagination through poetic flare and elegance that only Daveda can write. This book is a 'must have' in any poetry collection and will stand out as a gem.
As the members of the publishing team looked through the magnificence of this totally unique book looked at the pages, there was delight in the presentation of this extraordinary poetry. The hard cover color version will blow you away but the poetry itself is clever and written from the inner most depth of Gruber's heart that the black and white book is also a winner. "Picture Poetry," as named by Daveda, is a wonderful new way of experiencing a poetry book. You will find heart wrenching poems that will bring you to tears and sensual writing that will take you on its own journey. There are three amazing poems that Daveda has invited a co-writer to pen with her. This is a book that should be read by any poetry lover. It is highly recommended.
To Buy Hard Cover Click Here:
To Buy Soft Cover Click Here:
To Buy Full Interior Color Version Click Here:
ISBN: 978-1-257-66069-8 Soft Cover
ISBN: 978-1-257-77037-3 Hard Cover
Take a whirl wind ride in this book made up of hilarious short-stories that will have you laughing all through it. You will find true stories and a few that come from the mind of Daveda Gruber who is well known for the fun way she interprets the world around her. Find out what inanimate objects think and do. Have the time of your life reading this, her fifteenth book, filled with pure enjoyment!
May. 3, 2011 By Publishing with Passion
This is a book to read if you want to laugh out loud. Daveda has a way of telling stories that have actually happened to her that will keep you roaring with laughter. There are pictures that enhance the book with a wonderful flavor. Gruber's world is what she calls 'Blonde.' It seems to be the way she sees life. The amusing side always shows the way.
To Buy soft cover Click Here:
http://www.lulu.com/product/paperback/my-blonde-world/15636470
To Buy Hard Cover Click Here:
http://www.lulu.com/product/hardcover/my-blonde-world/15742820
Cover by Graphic Art Designer: Daveda Gruber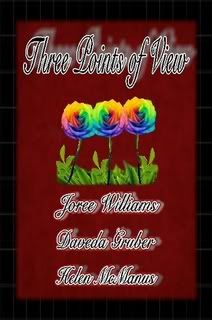 ISBN: 978-1-105-35410-6
Cover by: Helen McManus and Daveda Gruber

If ever you could be able to read the crème de la crème of poetry in one book, you have just touched upon it. Three incredible minds, the best of this era, take you to their own point of view on a given subject. See the extraordinary differences in how three each individual poet expresses her thoughts into words. The subjects have been randomly picked and a point of view from Williams, Gruber and McManus show you the diversity that poetry can have at its finest moments.



Dec. 13, 2011
By Publishing with Passion
This book contains some of the most remarkable poetry you will ever have the pleasure of reading. It is amazing how one subject can be written upon in three completely different ways. You will see how three of the most talented poets around give you such different ways of what they feel when a topic is put to them. A graphic art design accompanies the topic and three poems follow. This makes the book one of the most exciting and unique poetry books that anyone can read. It has some sadness, serious moods and humor all displayed with elegance in this extremely well formatted book. It is a must to add to any collection.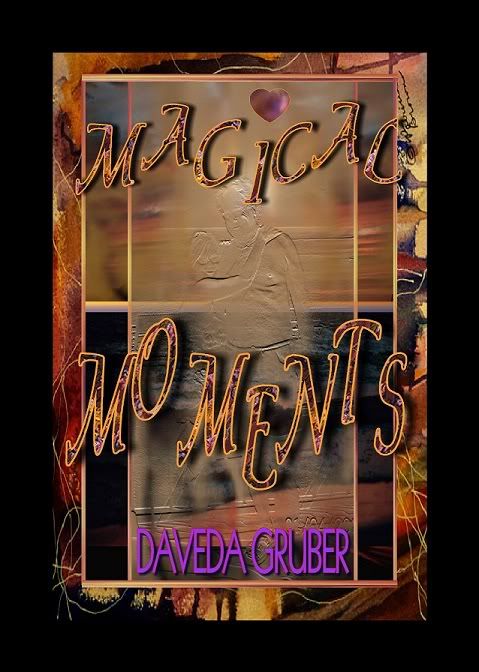 ISBN: 978-0-557-64275-5 Soft Cover
ISBN: 978-0-557-64248-9 Hard Cover
Daveda Gruber's fourteenth book; a novel, has a magical way of letting the reader become immersed in her storytelling is extremely apparent as you are mesmerized from one page to the next. Intimate feelings that come from within the depths of her soul will have you captured in the moments that bring you closer to knowing her. There are pictures of this glamorous couple inside the book. This book will enhance any love and romance collection.
Cover Done by: Grapic Artist Carol Eckart
Click Here to Buy Soft Cover:
http://www.lulu.com/product/paperback/magical-moments/12667003
Click Here to Buy Hard Cover:
http://www.lulu.com/product/hardcover/magical-moments/12919152?productTrackingContext=search_results/search_shelf/center/6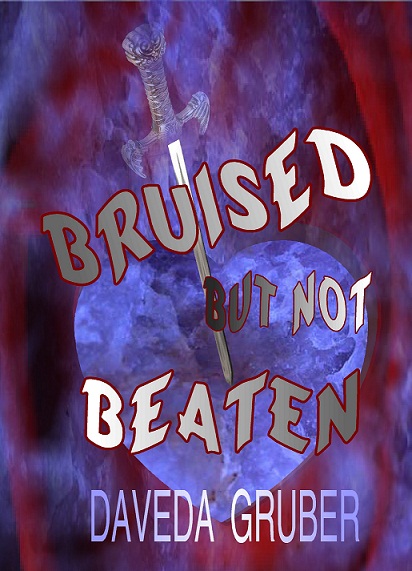 ISBN #: 978-0-557-42934-9
With eleven books already published, this is Daveda Gruber's twelfth. Gruber has a way of spilling words onto to page that tug at the reader's heart. It is because, Daveda writes from deep within her soul. This book goes through some of the tragedies that this courageous woman continues to move forward through no matter what difficulties she stumbles upon the path of life. Find out what gives her this magnificent ability by reading the book.
Cover done by Graphic Designer:
Carol Eckart
Click here to buy:
http://www.lulu.com/product/paperback/broken-but-not-beaten/10633582
Publishing with Passion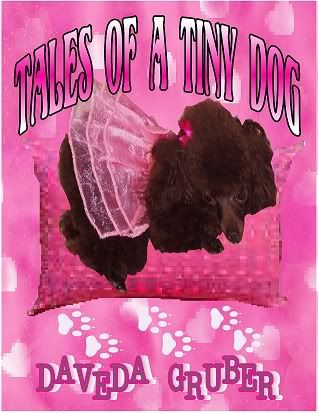 This story-book is in FULL INTERIOR COLOR and has pictures of people and dogs that are a part of a tiny dog's enchanting life. Give the child in your life a real treat. She is a chocolate teacup poodle that weighs four pounds, full grown; a small but mighty pup that will win many a heart! Let them read and see the tales of a tiny dog named Lady Godiva. You may want to read with them; this story is captivating!
Cover done by Graphic Designer:
Carol Eckart
Click here to buy:
http://www.lulu.com/product/paperback/tales-of-a-tiny-dog/10641100
Publishing with Passion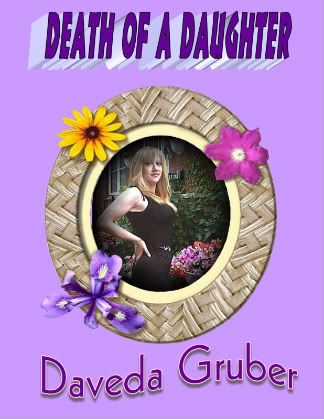 This courageous woman decided helping others was worth the pain of working on a book about the death of her daughter. This being Gruber's tenth book it is written with the same remarkable way of storytelling as her other written works have displayed. If Daveda could overcome the pain, read this book and discover that you can as well. The book contains many beautiful pictures and is in full interior color.
Cover by Graphic Art Designer: Daveda Gruber
Click here to buy:
http://www.lulu.com/content/paperback-book/death-of-a-daughter/8579012
Publishing with Passion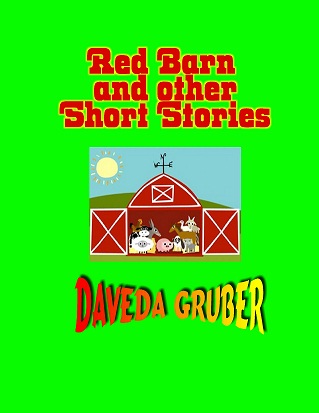 ISBN 978-0-557-41998-2
Take a journey with Daveda Gruber into the fantasy world she creates for children. This book has animals that are lovable and fun! Gruber has two other children books and a teen book published along with seven other books for adults. This being her eleventh book, she entertains young and older readers alike with a magic that engrosses whoever enters her world. This incredibly witty book is done in full interior color.
Cover by Graphic Art Designer: Daveda Gruber
Publishing with Passion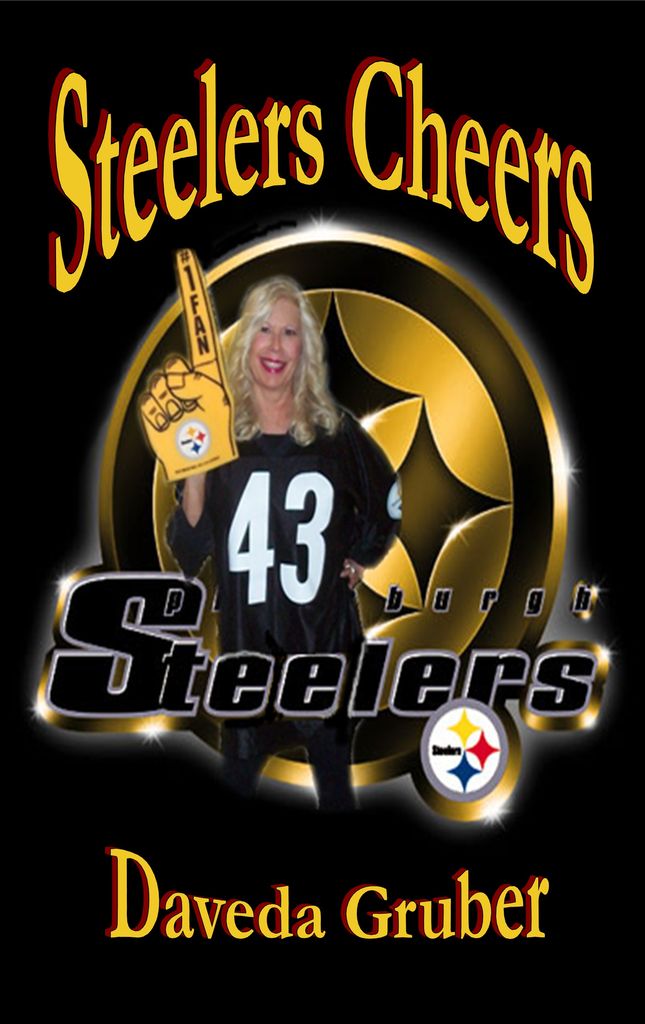 Steeler fans will love this book! Daveda Gruber has a love for Football, but mostly a great loyalty to her favorite team, The Pittsburgh Steelers. Daveda loves to write and this time, she has used poetic forms to create 'CHEERS' for her team! This is her eighth poetry book. She also has one chapter book published. Her versatility goes to the outermost boundaries of the written word. If you enjoy the Pittsburgh Steelers, buy this book!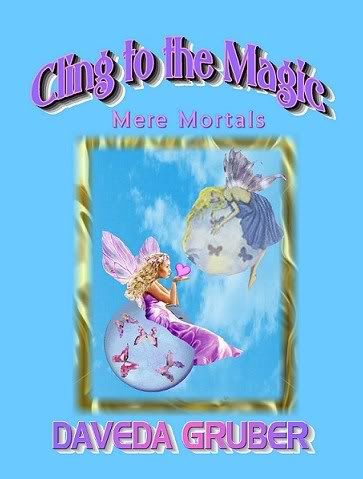 This book is by far Daveda Gruber's best yet; her eighth book! This is a particularly amazing poetry book full of many styles all that are fully explained in glossary or just to read for pure enjoyment. This is most definitely a well thought out book with pictures that gives host to a mélange of subjects. Most of all, it is a magical read. This book has the beautiful wonders of life displayed in eloquent style and form that anyone will enjoy.
REVISED EDITION PWP
ISBN: 978-1-4092-9015-5
Cover by Graphic Art Desiger: Daveda Gruber
http://www.lulu.com/content/paperback-book/cling-to-the-magic/7311865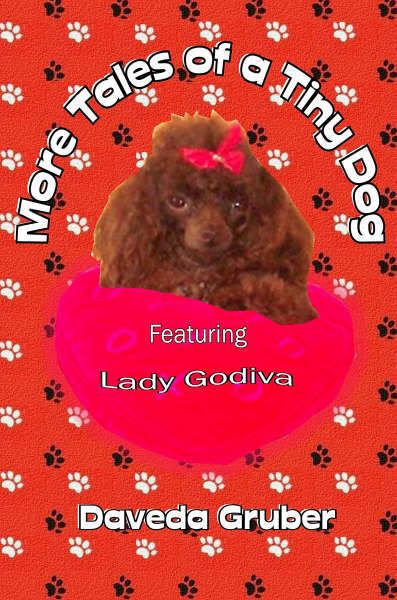 Open a world as seen through the eyes of a tiny dog. Lady Godiva, a four pound chocolate colored teacup poodle, will delight children of all ages. Older children will be enticed to read this enchanting story. Little ones will be thrilled to have this charming book of adventures, holidays, friends and much more! Give the child or children in your life the enchantment that only a book can bring while reading teaches. Let Lady Godiva bring love to children everywhere!
ISBN: 978-1-4092-6657-0
To buy please click here: http://www.lulu.com/content/paperback_book/more_tales_of_a_tiny_dog/6189718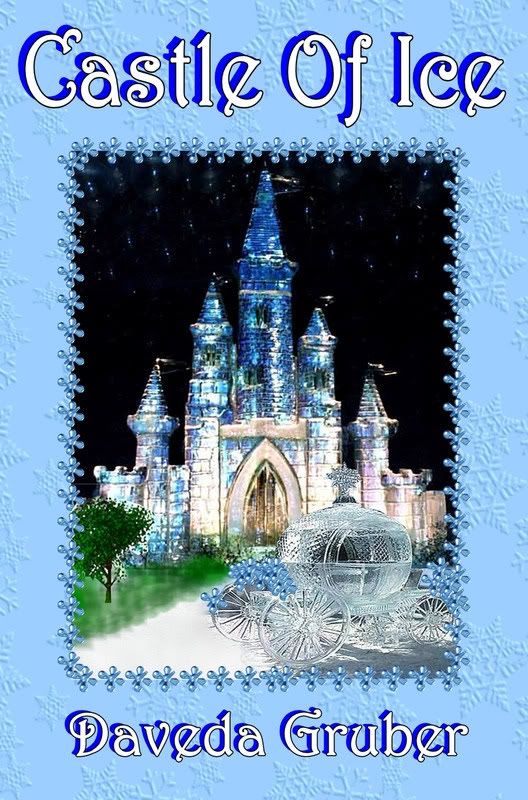 A long time ago, in two lands far from each other, a beautiful princess was sought by a handsome prince. The princess lived in the Land of Ice, while the prince lived in The Land of Gardens.
The prince was determined to win the hand of the princess.
Can a princess leave her distant Land of Ice and live happily ever after with a prince in The Land of Gardens? Can they understand the ways of each other's land?
Well, maybe if knowledge is gained on The Cloud of Ring. The fair princess must help the prince to fully understand her laws. These laws cannot be taught but they can be learned.
Join a prince and princess as they go on an incredible journey that could only happen in Fairy-Tales, or can it happen to you?
Find out in my new "Chapter book" for Teens!
To buy please click here
http://www.lulu.com/content/2827209
A Blonde view of life is not so complex.
The way life is seen is how it reflects.
A learning experience is my life.
I try my best, so I will not have strife.
When life appears to be getting me down;
I find love and humor removes the frown.
My imagination is wild and free.
Whatever others think, will not change me.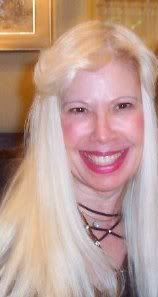 ~*~
To buy please click here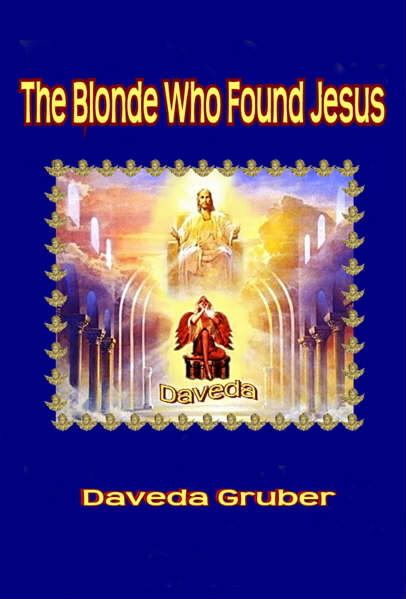 Yes, I am the blonde who found Jesus.
I changed when I saw beauty of light.
His love is what He shines down to save,
All of those just like me in His sight.


If a Blonde like me can find Jesus;
Then there is still hope for all of you.
Remember, when found, all that has past,
Is gone, because Jesus makes life new!
~*~
To buy please click here:
Thank you for reading
God bless,