Magical Moments Can Come True!

| | |
| --- | --- |
| ISBN 978-0-557-64275-5 | |

Hermitage, PA (PressExposure) September 18, 2010 -- Publishing with Passion is proud to announce, hot off the press, this novel which is Daveda Gruber's fourteenth book. A love story blossoms into true to life but Gruber has a magical way of letting the reader become immersed in her storytelling.

Find out the answer to these questions and many more in this ultimate love story that will have her readers involved in the mist of romance that comes from the chapters.

It becomes extremely apparent as you are mesmerized from one page to the next. Two people from very diverse lifestyles and from two different countries meet on the Internet. Is there a way for love to inspire a person to change their very existence? Is it even possible?

Gruber is a romantic spirit who does not hide her intimate feelings that come from within the depths of her soul from her readers. This is the life story of Daveda and Sonny Gruber told through the eyes and heart of Daveda. Gruber will have you captured in the moments that bring you closer to knowing her.

You may cry from joy and laugh at some of the predicaments that must be overcome. Daveda's story will keep you turning the pages in anticipation.

There are pictures of this glamorous couple inside the book. This novel will enhance any love and romance collection.

About Publishing with Passion

http://www.publishingwithpassion.com

publishingwithpassion@gmail.com

Press Release Source: http://PressExposure.com/PR/Publishing_with_Passion.html

Death of a Daughter by Daveda Gruber Released!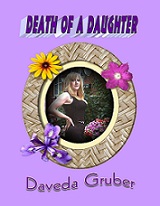 Hermitage, PA (PressExposure) June 25, 2010 -- After writing articles about the death of her first born child, Lanie, this courageous woman decided helping others was worth the pain of working on a book about the death of her daughter.
She admits to breaking down and crying during her writing the book. Gruber's has thirteen books to her credit. This one is written with the same remarkable way of storytelling as her other written works have displayed.
This piece of work is partially a chapter book and partially poetry which makes it very interesting, to say the least, reading material.
As you read through the pages you will come to understand that Gruber claims her daughter was abused by her father; both physically and mentally. This ultimately led to her taking her own life. Daveda has been divorced from her daughter's father for over thirty years.
Daveda says that if she could overcome the pain; read this book and discover that you can as well. The book contains many BEAUTIFUL PICTURES of her daughter and them both in Hawaii and it is in FULL INTERIOR COLOR.
About Publishing with Passion

Death of a Daughter
Daveda Gruber
Publishing with Passion
ISBN: 978-0-557-39479-1

http://publishingwithpassion.com
Press Release Source: http://PressExposure.com/PR/Publishing_with_Passion.html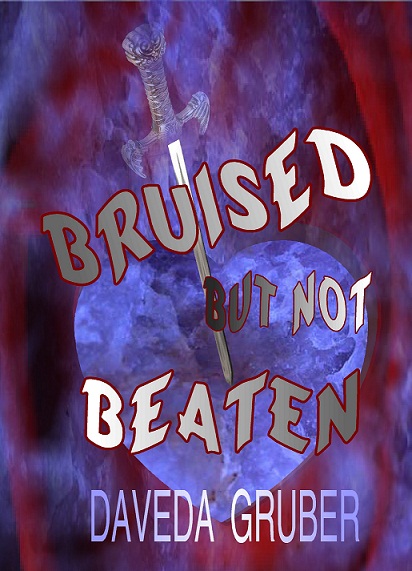 For Immediate Release:
Bruised but Not Beaten
By Daveda Gruber
This book was written to illustrate that however horrific the past has been the future can have optimism. Whatever ordeals that have been your journey through life, the future can transform.
The poems written by Daveda Gruber are from her emotions of what she was tormented with at certain times of her life. Gruber's life did change for the better. She has written eleven books and this is her twelfth. She has used Glossaries in the past and this book has an extensive one. Daveda writes with passion that spills from the pages of her work.
When despair has a person in a clutch of terror, Daveda is living proof that there is a way out. Rebuilding a life has become a part of the inner depth of her soul. She has done it more than once. In the hopes that someone can be motivated to move forward, she has written this remarkable book which generates her healing.
ISBN 978-0-557-42934-9
http://publishingwithpassion.com
For more information, contact: Daveda Gruber at:
publishingwithpassion@gmail.com
or
724.301.4652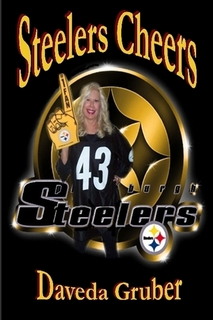 For Immediate Release:
Steelers Cheers
By Daveda Gruber
Daveda Gruber has a love for Football, but mostly a great loyalty to her team, The Pittsburgh Steelers. She is an avid fan who watches her team with enthusiasm. She also has an amazing gift for writing, this being her ninth book published.
In this book you will find that there are poetic forms that can be used to create 'cheers.' With Daveda's endless imagination and versatility, she has produced cheers to let the public use when cheering for the Pittsburgh Steelers.
The book is done in full interior colors, which gives a sense of Steeler excitement as the team colors of black and gold stand out and add a perfect touch for the 'Steeler Nation.'
Gruber's humor is released within the pages. Laugh and yell and cheer with Daveda. Watching Steeler games will be enhanced with this book!
ISBN 978-0-557-17884-1
For more information, contact: Daveda Gruber at Daveda@Roadrunner.com or publishingwithpassion@gmail.com
724.301.4652

For Immediate Release: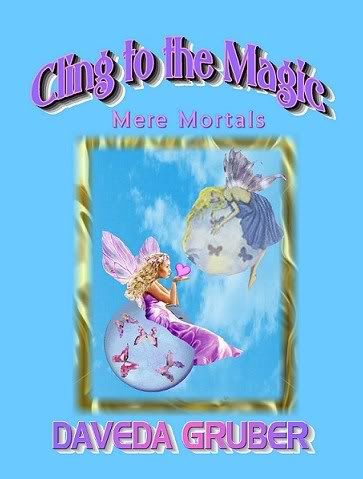 Cling to the Magic Mere Mortals
By Daveda Gruber
Cling to the Magic Mere Mortals is Daveda Gruber's eighth book of poetry. With writing that is unique and uplifting, Gruber has once again crafted a book that magically makes her poetry come to life.
Daveda Gruber is an extremely versatile and well known writer of this era, this being her eighth book. Her imagination can take a reader to magical places never dreamt of. Gruber writes children's books and adult books. She writes poetry and chapter books.
Over the years, Daveda has studied many poetic forms so that she can be the best that she can be.
Gruber decided it was time to start a poetry site that would be better than any other. Fortitude on the part of her had already made her a publisher. Her goals have become reality.
She has established Publishing with Passion and now Poetry with Passion.
Born in Montreal, Canada, Daveda now makes her home in the United States where she is married to an American. She feels that destiny has led her to a new domain in the U.S.A. and she proudly displays the American flag outside her home. An animal lover all her life, Daveda's loving tiny Teacup Poodle, named Lady Godiva, appropriately has her own children's books entitled, Tales of a Tiny Dog and More Tales of a Tiny Dog both which win the hearts of the young and young at heart.
Daveda admits that she sometimes sees life a little differently than other people. She calls it a "Blonde View" of life and her books may take in that direction. Her books have humor infused with true life experiences. Having had her fair share of grief and difficult experiences, she still comes through with a zest for living. Her positive attitude and true appreciation for the joys of life are what continue to propel her forward, knowing that the possibilities are endless. Daveda lives in a true state of happiness, letting her live a life filled with forgiveness and love for mankind.
Cling to the Magic Mere Mortals will transport you on a rare and exhilarating adventure. Step inside Daveda's "Blonde World" and join her as she graciously shares her love of Life in a way you have never experienced before.
In this book you will find a glossary of poetic forms used in an array of ways to delight and enchant you.
For more information, contact: Daveda Gruber at Daveda@Roadrunner.com or
www.publishingwithpassion.com